Welcome to
Debra's Paper Camp!
Created specifically for the remote classes held during lockdowns, STRIPES! has hosted thousands of students, and is now a part of many school's curriculums. The simple materials make it a natural for ANY elementary class to introduce: scissors, notebook paper, markers & glue. Many teachers have commented that the "paper striping" activity is calming for the entire class.
In this free
STRIPES!
course we'll take the technique I imagined for my picture book,
Miss Alaineus, A Vocabulary Disaster
, and make our own pictures, together. We'll start out with a simple directional stripe and then build up layers for a more complex picture. Our youngest participants might stay and explore at the first level, OR go on to add more parts.




Who should come? All elementary aged kids, or anyone who can handle a pair of scissors. Adults! Please join in! It's easy, fun, and challenging once you get the hang of it. All ages will enjoy it—I do, and I'm a lot older than YOU!
(Note: this is a great class to screenshare via Zoom for Grandparents & Kids to do together!)
In 15 short videos—from 1 minute to 4.5 minutes—I will accompany you through the steps of gathering supplies, setting up your temporary studio, making stripe paper, and creating pictures.
I would love to see what you make! To send me pictures, hit CONTACT at
debrafrasier.com

Pair this activity with reading MISS ALANIEUS,* A Vocabulary Disaster, or add a Vocabulary Parade. Lots of free inspiration & lessons on the website.
(MISS ALAINEUS = "miscellaneous"!)



Beautiful images have arrived in my studio!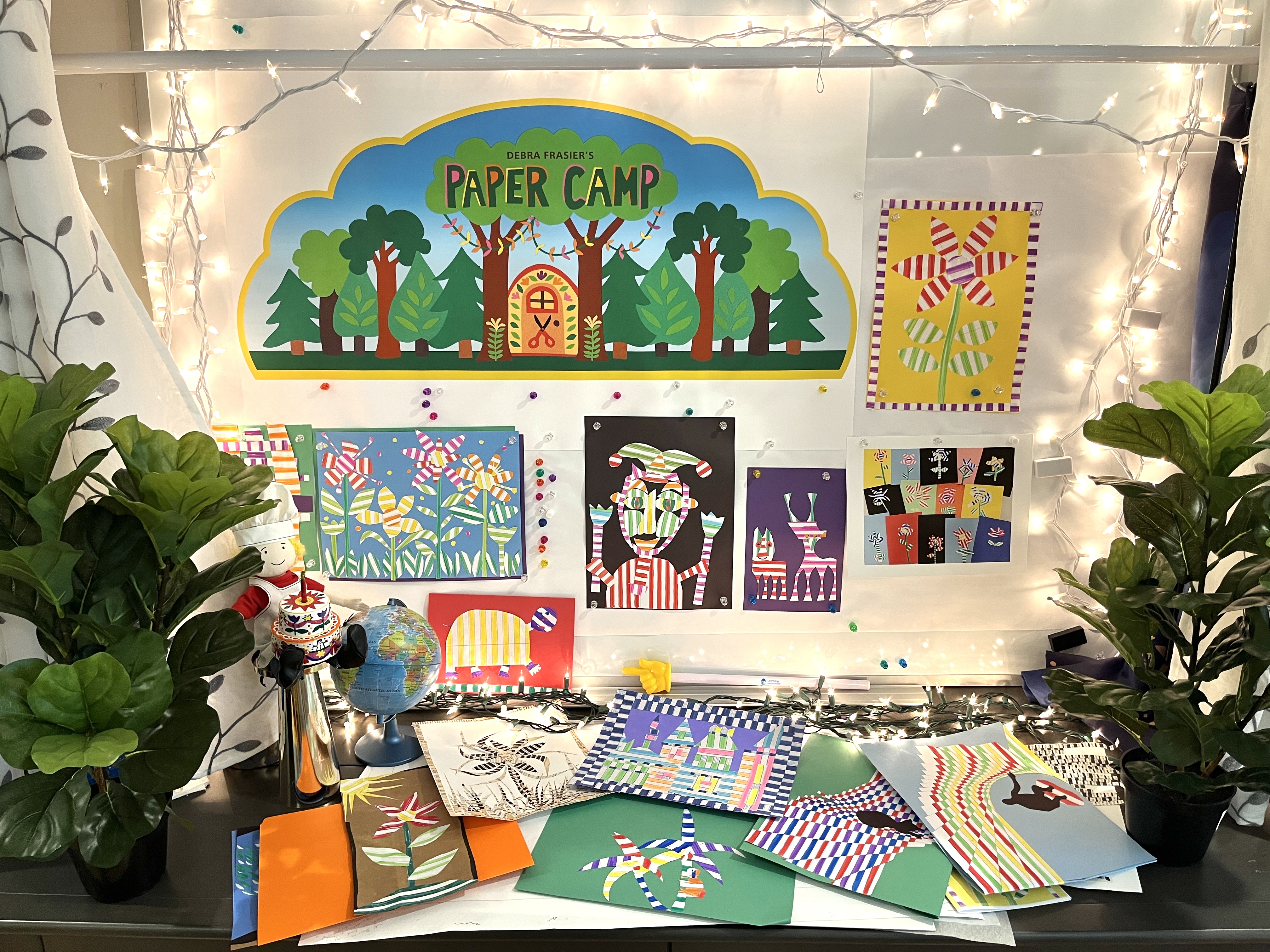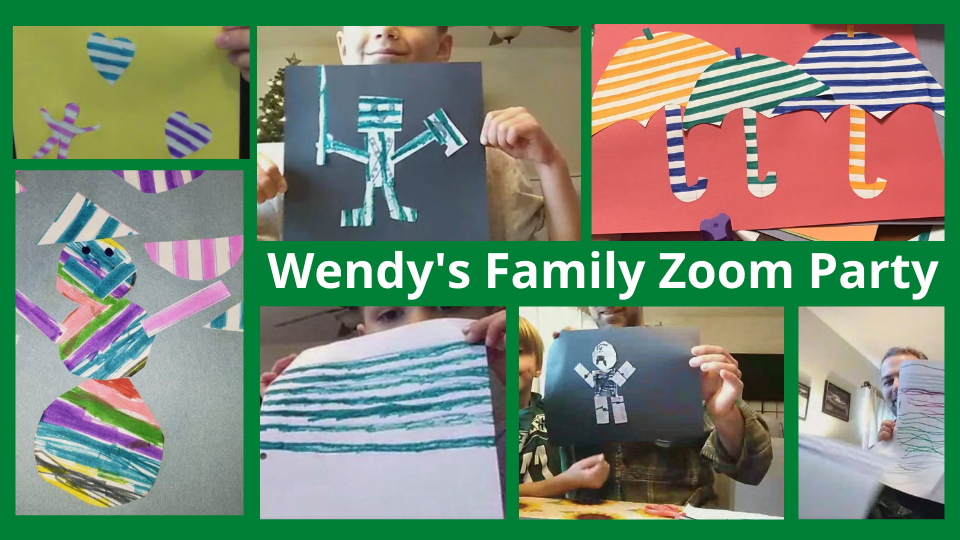 Wendy's Family STRIPES!
Zoom Party
Wendy zooms the family together for a STRIPES! session and Snowmen, Hearts, Gingerbread People, Sword Soldier, Mustached Strongman, Umbrellas, and a page of STRIPES! prevail.

WELCOME TO
DEBRA'S PAPER CAMP!
More classes are coming to Paper Camp. There is nothing quite like paper cutting to teach the simple fact that the accumulation of the small = the large.
This LIFE SKILL underlies all the other acquired physical skills, as well as offering a comfortable way to grow confidence in one's choices...It's easy to switch out paper parts as you work, unlike drawing or painting...This is the beauty of Paper Camp!






What if there was a way to build a
creative culture
in your household or
classroom with the help of a
super-experienced
author & illustrator!


What if the supplies were
this simple:
SCISSORS,
PAPER,
& GLUE!


What if there was a way to strengthen
Creative Muscles
even if everyone says,
"But I can't draw!"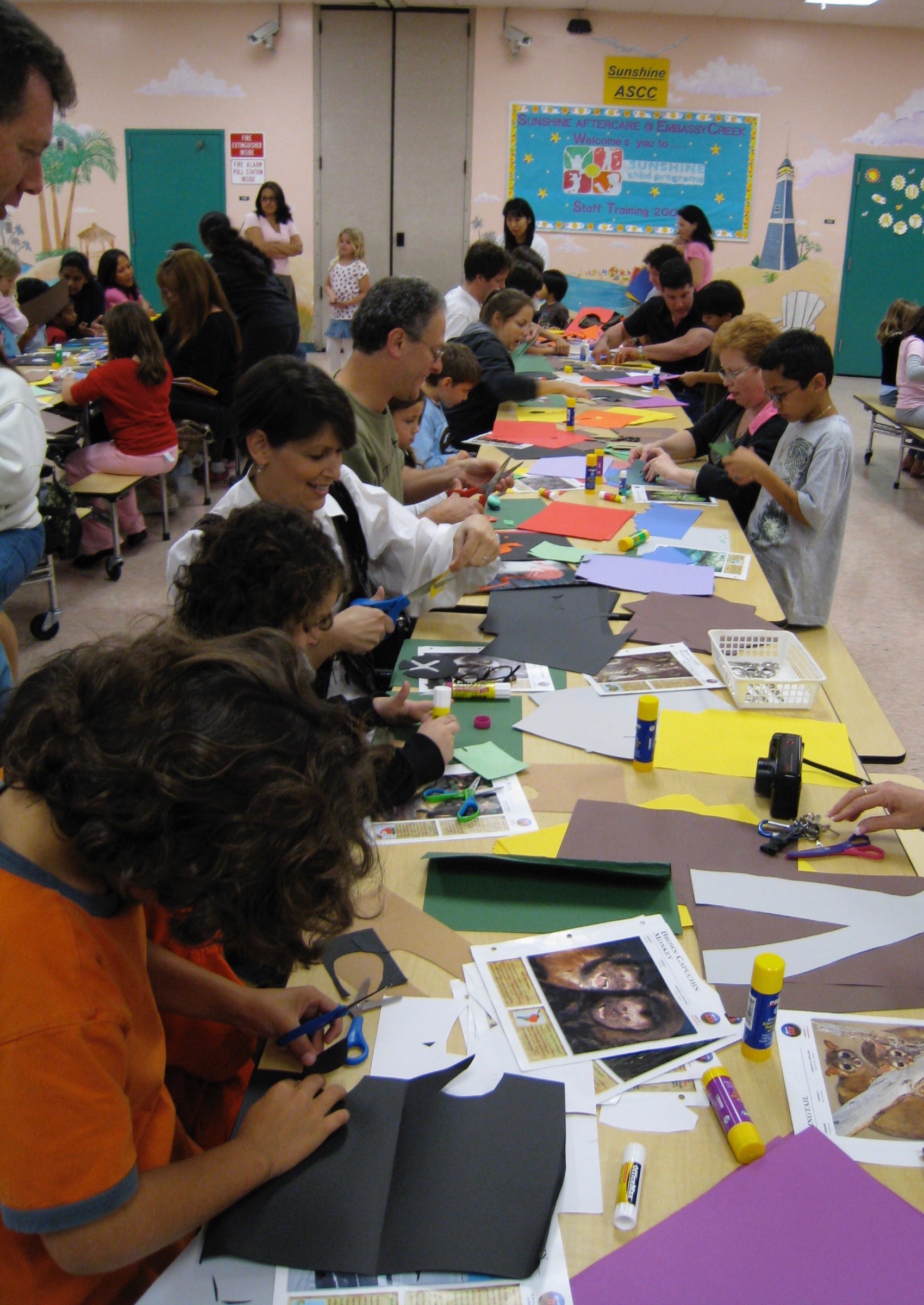 Leave Your Pencils in the Drawer!
Not Needed at PAPER CAMP!


Each course is
designed to boost the confidence of the young
people in your care, all while using only:
SCISSORS, PAPER, & GLUE!
AT PAPER CAMP WE BUILD
STRONG CREATIVE MUSCLES.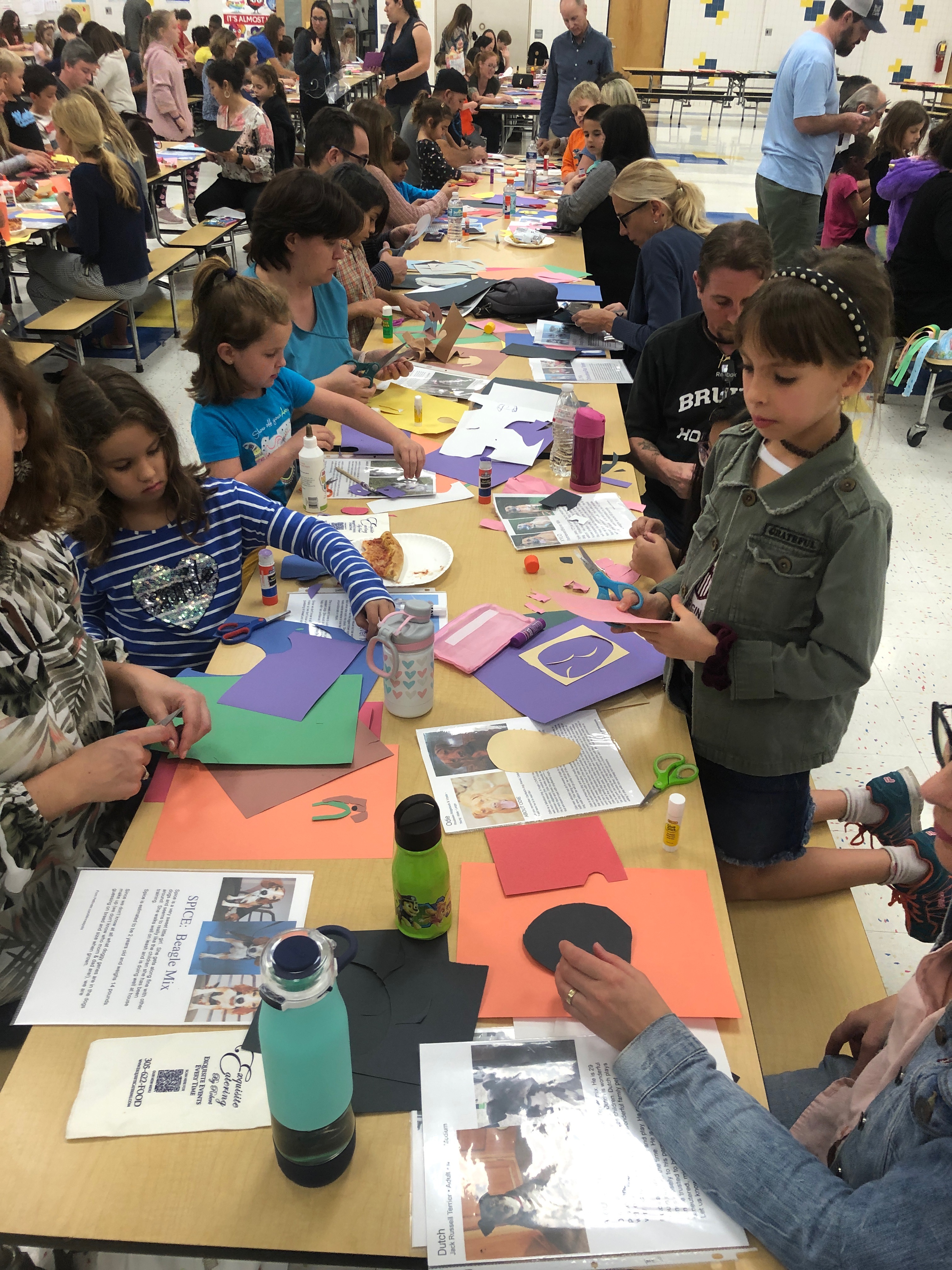 If you sense that a child in your care is beginning to feel
pressures that limit their
creative potential, let's try
a
Paper Camp Class
, together.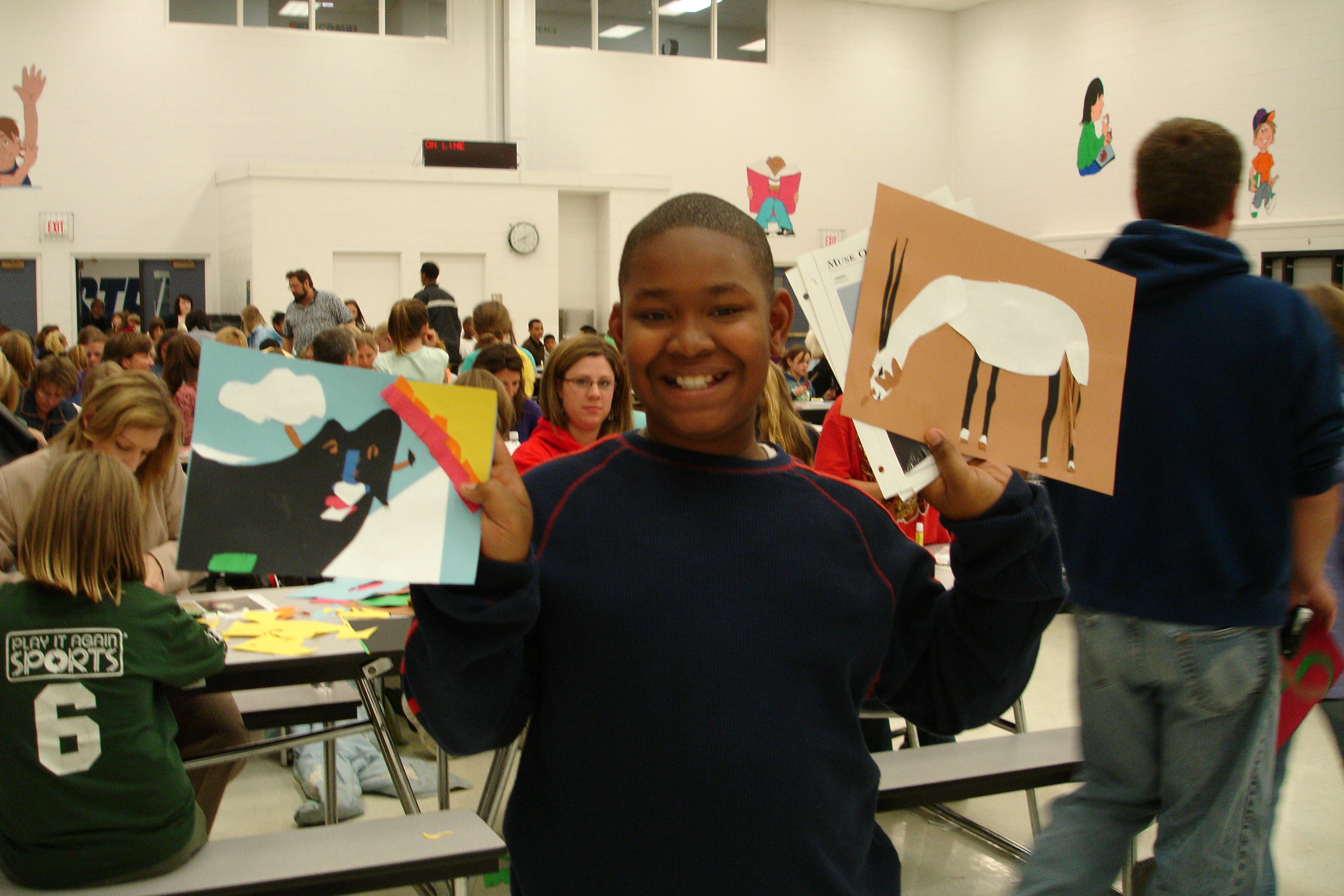 "Fear of starting"
is now a real concern in education as pressures to perform are felt by even our youngest children. One of my primary motivations for starting
Paper Camp
is to make a space where we simply
"practice starting"
on a blank page, practice making choices, and learning from things that don't seem to work.


Making adjustments
is a much better word than
mistakes
, as that is how we learn
EVERYTHING
, from walking to calculus!


The remarkable thing about cutting paper is that it is VERY FLEXIBLE,
responding easily to adjustments
.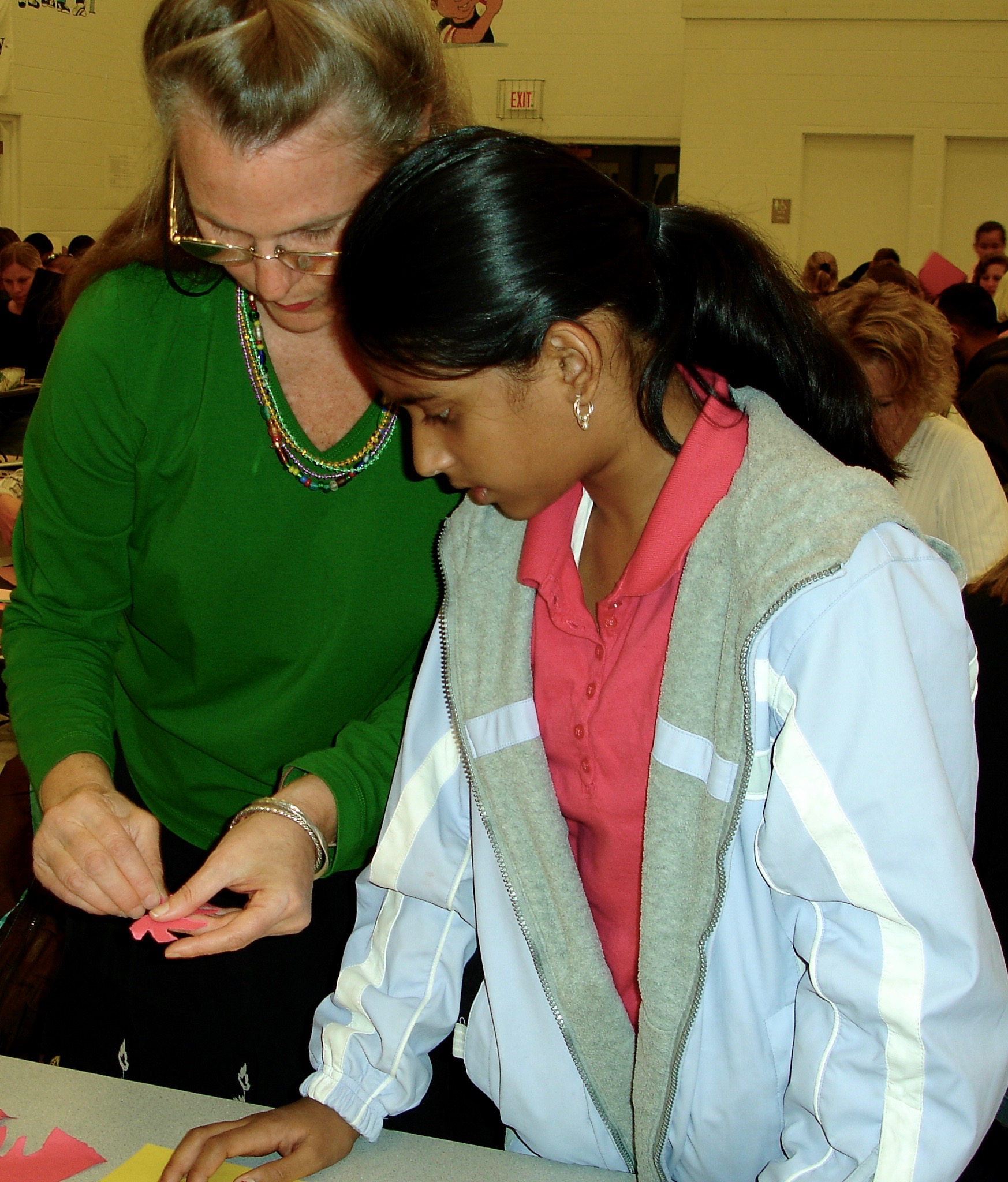 WATCH PAPER CAMP TECHNIQUES IN ACTION!
"I've hosted hundreds of Family Nights with thousands of participants—see the joy!" —DEBRA FRASIER


WHO IS DEBRA?
Visit www.debrafrasier.com for more information & activities.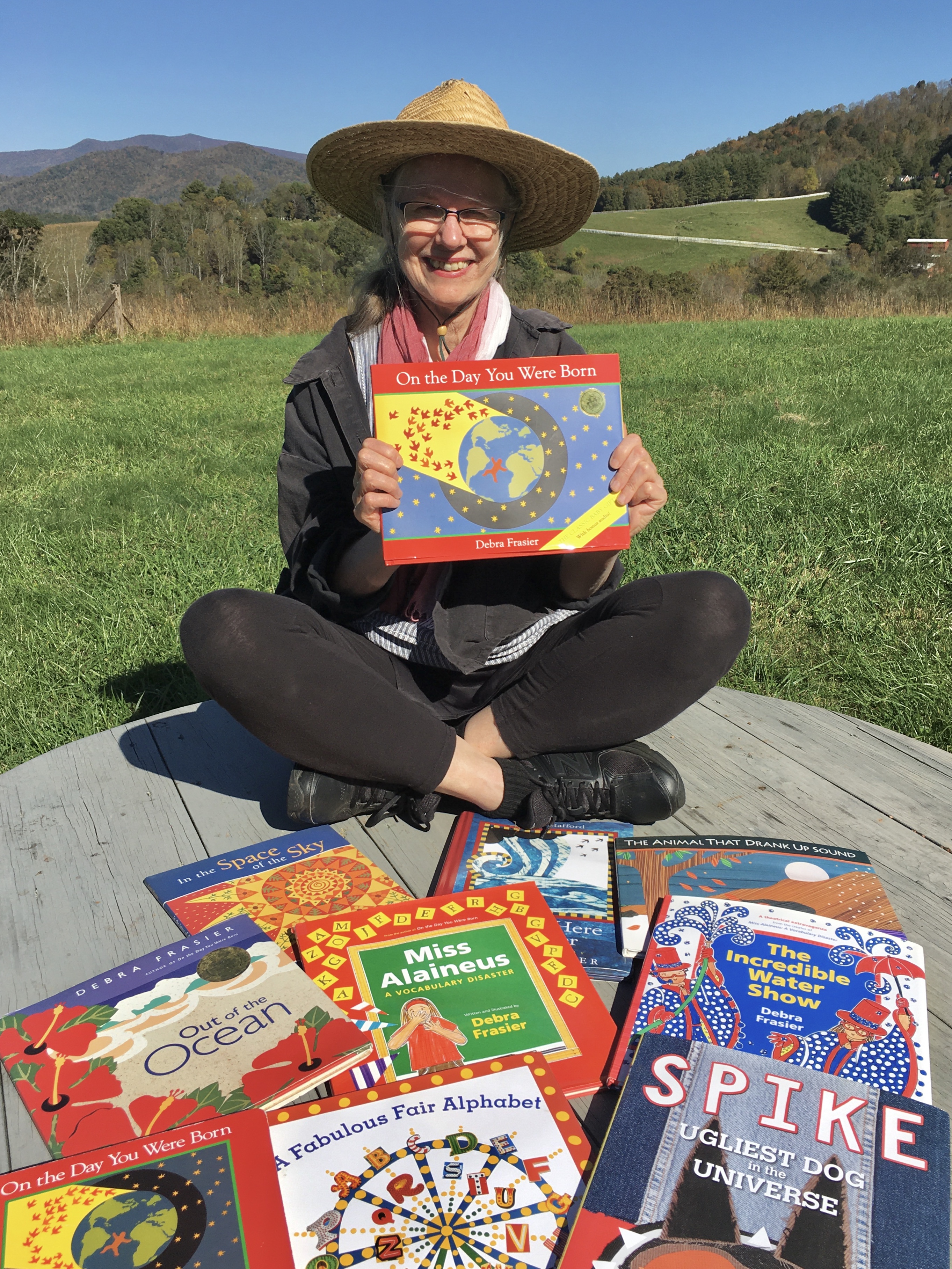 Debra Frasier's first picture book,

On the Day You Were Born

, became an instant classic. Winner of the 1991

Parents Gold Choice Award,

this book continues to welcome children around the world to our Planet Earth.


Debra's subsequent books have won numerous awards, been celebrated as an Oprah Summer Reading Pick, and her book,
Miss Alaineus
(
miscellaneous
),
A Vocabulary Disaster
, annually inspires thousands of kids to dress up as words for memorable Vocabulary Parades in schools nationwide. As a presenter to children and adults, Debra has appeared before thousands of participants as an educator and speaker on the creative process.


Each of her picture books are illustrated
with these three things:


SCISSORS. PAPER. GLUE!
"Debra is just like her books, genuine, warm, and true."
—T. Hamilton, Master Teacher, Tennessee
"Also, I just wanted to mention how inspiring you were to me personally. I know the kids had a great time, but I was surprised that I myself was so touched by your presentation as well…I believe listening to you speak nudged me toward myself abit, perhaps just enough to force my hand, literally."
—Teacher, school visit follow-up note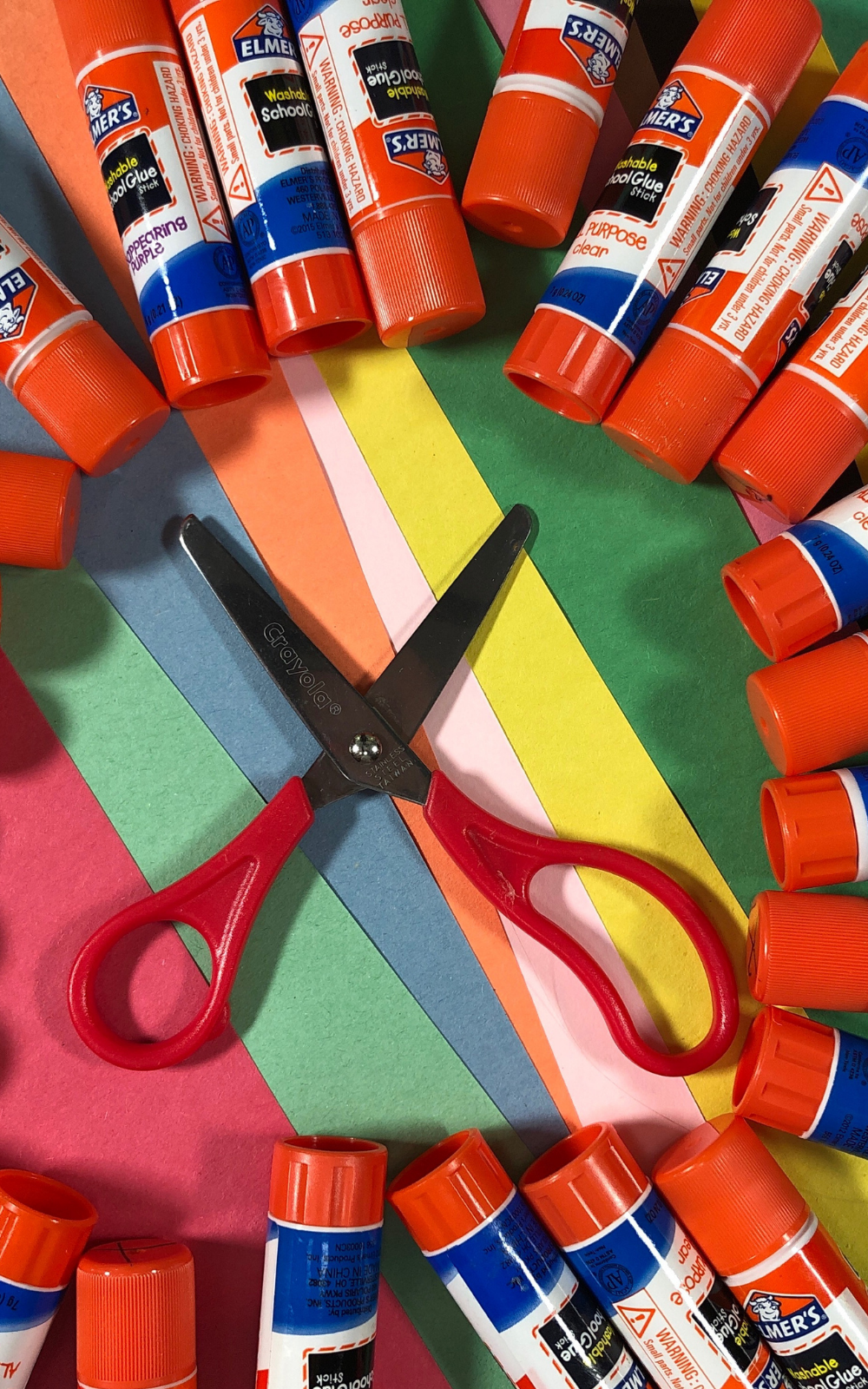 SIMPLE SUPPLIES
YOU WILL NEED TO BRING
TO PAPER CAMP:
Scissors: Make age appropriate choices (blunt scissors for our youngest participants, sharper with rising age and skill level.)
Paper: Variety pack construction paper packages are found at any store offering basic art and school supplies. My favorite heavier weight construction paper is an assorted brand called Pacon/TRU-RAY, ordered online from Amazon and Mister Art.
Glue: For STRIPES! I recommend glue stick for ease and clean-up. I will demonstrate other adhesives in the Paper Camp 101 masterclass.
Other optional supplies: Ziplock gallon bags and/or file folders for paper scrap storage, box or basket for uncut paper storage, trays for working on, newspaper for table covering, old mail-order catelogs for glue protection pages.
Trash can! Dust pan! Broom!
21 seconds of cutpaper delight:
WATCH THE MAKING OF THE PAPER CAMP LOGO!


DEBRA'S PAPER CAMP.
A PLACE TO BUILD


CREATIVE CONFIDENCE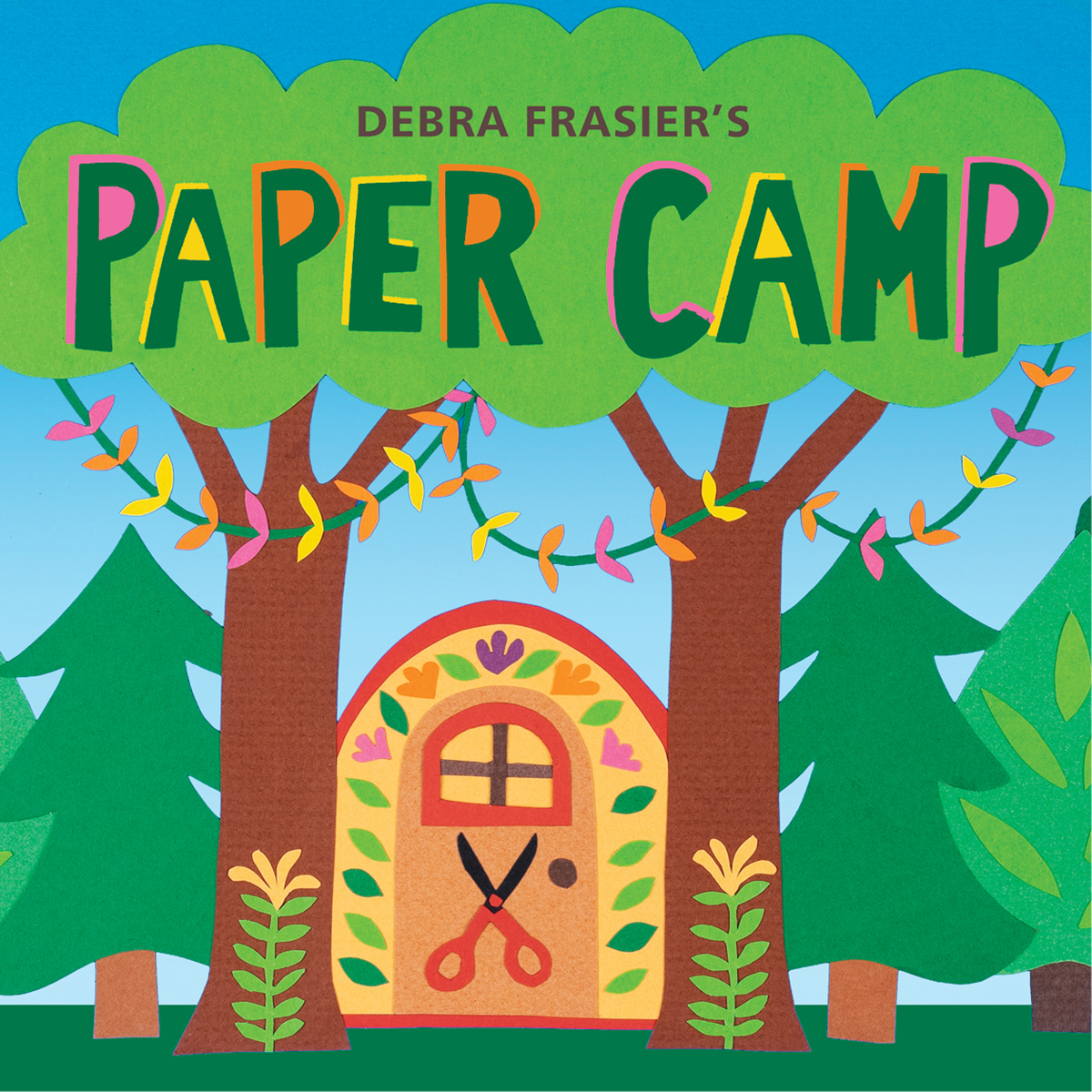 "I am SO looking forward to working together!"
—Debra Frasier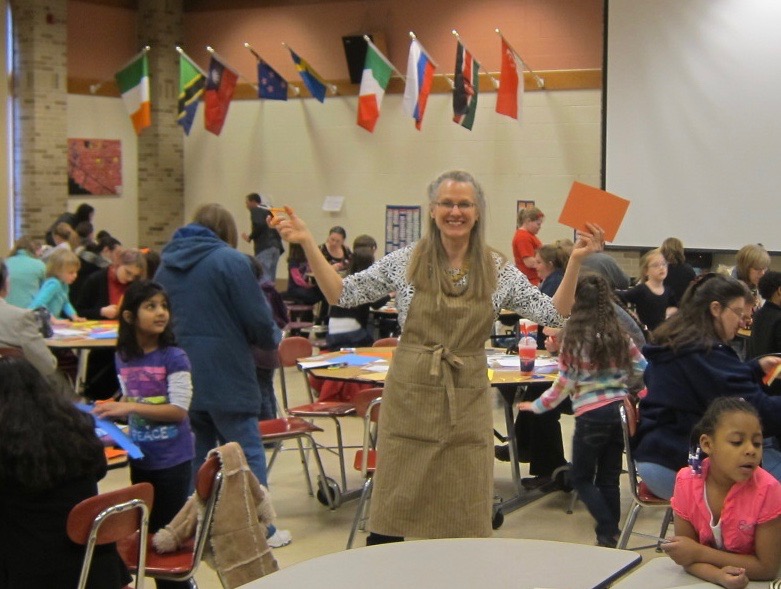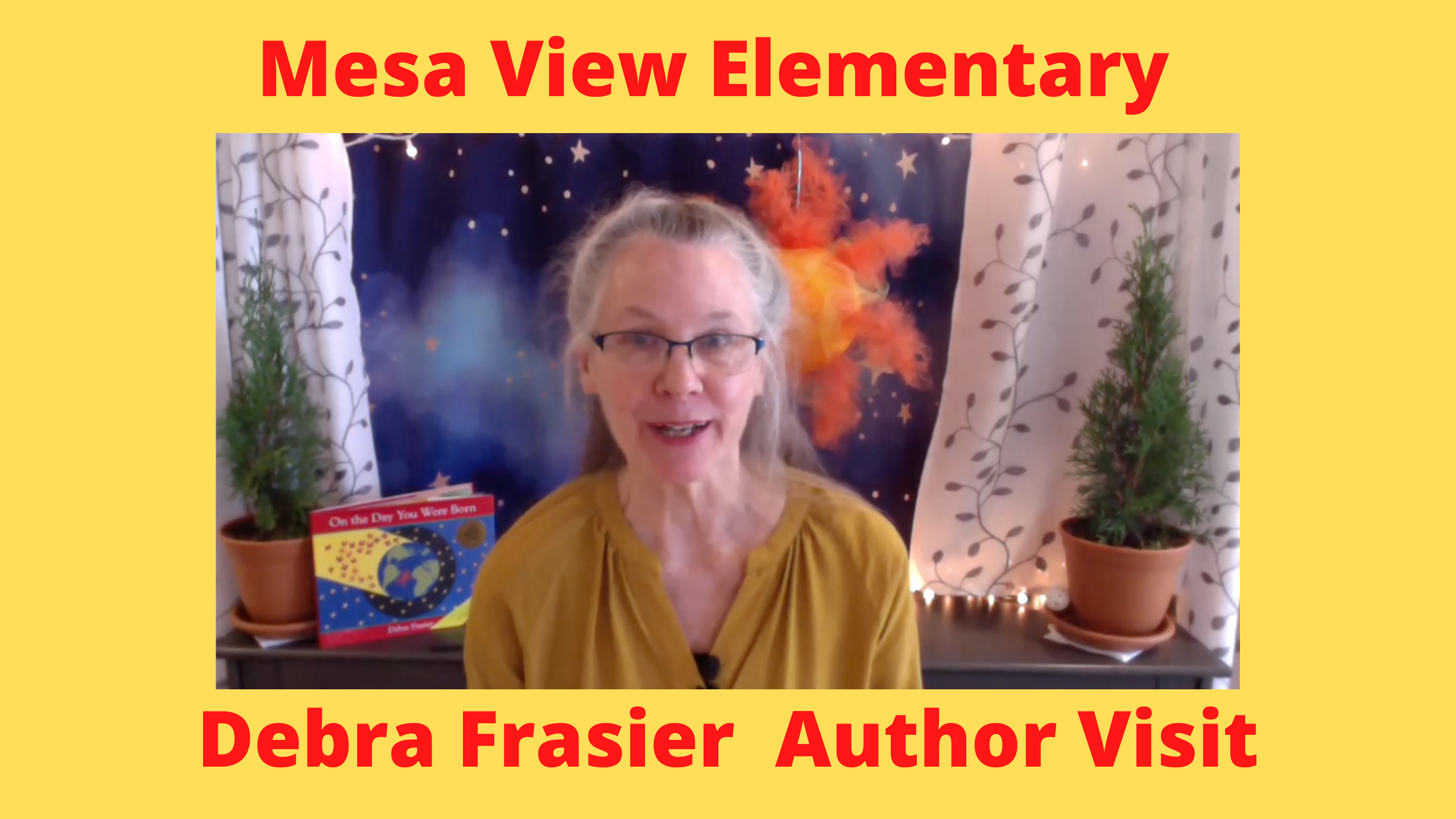 Mesa View Elementary Faculty!
Here is your workshop class file, open for your SCHOOL USE. Your class includes our Presentation Zoom session for 4th, 5th, 6th (broken into 3 sections (each no more than 15 minutes), Fold a Booklet activitiy with writing and editing prompts, and the desktop art project: Make a 3-D Birthday Cake! Three student PDFs included.